The GoToms... Bill Harwood, J.D. Bender, Perry Pineda & myself Robert Heinze. Later on newer members included Bernie Zwass & Patrick Kilcoyne. Perry engineered and recorded most of the songs even after leaving the band as bass player but continuing to assist with newer recordings. He also continued with his own recording projects listed under Ethylene Keen. Describing the GoToms music is not so easy, part psychedelic, part blues, part jazz & part rock? There were so many different influences in the beginning I just couldn't tell you what we sounded like, or who we might of sounded like? I guess it was mostly the free form environment that made the music unique. Since the early days of the mid 90's we tried to keep that freeform environment even after the newer members helped us attain a more roots rock and roll feel. Bill 'GoToum' Harwood passed away in 2005 and left a lot of good memories in these recordings which I hope will live on. It was good fun and good times, most of the time anyway...heh. Between Perry and myself, we were both interested in the engineering and recording process so we managed to record quite a bit of the music. Please click on the GoToms picture above to listen to one of my favorite songs from the obscure 'Sepulveda Lounge' album called "Your Recent Behavior" once distributed online at Tower records years ago. Other obscure recording projects to note would be the 'To Dissapear' and 'Gotta Goa' CD albums.
My sincere condolences to the Harwood Family...
Bill 'Gotoum' Harwood of the alternative rock band the 'GoToms' passed away on 11/13/2005...
All those that knew Bill will surely miss him... Robert Heinze...
Listen to the free form alternative rocking sounds of the GoToms...
Check out 'The GoToms' music at Reverbnation
'Your Recent Behaviour' by the GoToms
'Stay A Little Longer' by the GoToms
'Nobody Knows' with Meru & the GoToms
The Original - GoToms - Band Members
William 'Gotoum' Harwood - Vocals & Lead & Rhythm Guitar
J. D. Bender - Keyboards
Robert Heinze - Drums
Perry Pineda - Bass Guitar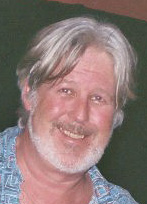 This page dedicated to the late Bill 'Gotoum' Harwood 1950 - 2005
I will miss a good friend, but his music will always be with me...
Robert Heinze 11/13/2005.
The last song that 'Gotoum' recorded was with his son Sam Harwood, who wrote and sings the lead vocals on this light hearted song called 'Sasquatch'. Gotoum is only playing rhythm guitar on this track because unfortunately he passed away before he got the chance to finish the song. It was filled in by guest artist Barry Allen Honig with Perry Pineda on another rhythm guitar part.
Please click on the link below, re-mastered 4/25/09...