Feel free to scroll down below to listen to some cool music links!!!
This page is dedicated to the various music groups, projects and friends that I worked with at one time or another. I was always interested in recording my music and this website has a collection of recordings from rough to pretty nice demo quality. Whether it was just a rehearsal for a band or a show we were performing, well I tried to record it if possible. So I have stored some of my favorite recordings here from many of the bands that I played drums in, going back many years. I never achieved any big success but still would not have traded the experiences for anything. The music was simply intoxicating from some of the earliest bands in the late 60's like the 'Canaligators', 'Night Hawk', 'Grandpa Snazzy', 'Faction' and many other bands from the mid to late 70's. One of my favorite's was one of the more enduring steady bands from my past which was the band 'Dirt Cheap' (named after the low wages we worked for... heh). We were all good friends having fun doing the music thing. Then along came the 'Jesse (Jade) Anderson Band' which made a big impact on my life from the mid 70's all the way through to current time, both personally and professionally we have been good friends for some time. Most of the songs at this site were recorded by myself, or a friend and sometimes in a real studio, so some may not be the best of quality. The Jesse Anderson Band 'For The Elvis Fans' CD was recorded by myself, of course it was a learning experience working with an 8 track cassette device. I also assisted Perry Pineda with recording 'The GoToms' a quirky progressive 90's band. There is also an assortment of original music posted from different bands and projects I was involved in including my work with original singer, songwriter & musician Gary Spain.

I also contributed several drum tracks with other good friends like Barry Honig's 'Earthshakers' project and Perry Pineda with his music project listed under the name of 'Ethyleen Keen' which are both posted below. I loved playing the drums and recording the music whenever it was possible. A few of the songs were made in a professional studio as well. Anyway I tried to hang on to this collection of recordings and decided why not post them online so I learned some basic HTML editing and this is what I have so far. Mostly for the sake of sharing some good memories of the music with family, friends and anyone that might be interested. A lot of the songs were recorded by me with very simple recording equipment and sometimes with better then descent equipment. Some of the recordings were made on an 8 track cassette recorder of mine, which was used to record and produce Jesse's 'For The Elvis Fans' CD, see Jesse's link below and then soon after it was used to record the alternative band the 'GoToms'. There are also some songs that were recorded 'live' and later converted from old stereo cassettes or a Teac 3340. Other songs were recorded from basic 2-track audio cassette tapes so all is not pristine...lol. There are some recordings that are over thirty years old and were converted much later to digital so the quality is questionable? Of course like I said before most of the songs were posted primarily to preserve some fond memories of days long gone and to share with friends & family.

A note on my very early years in Venice, California...
Actually I thought about this after seeing a website with some historical information about the musicians of Venice, California at http://www.virtualvenice.info/index.htm and realized I should mention some of my very earliest endeavors in the music scene. Roughly around the late 60's I was getting the chance to play in some better caliber bands as my skills increased. One of the earlier bands worth mentioning would be the 'Canaligators' which included the two guys that started the band, 'Clyde "Hook" McGuire' and 'Butch MudBone' with songs that were based on blues, country and boogie woogie music. 'Hook' had only one arm, from what I have heard he lost his arm in his 20's when his car was sideswiped from a beer distribution truck. Of course the corporate giant was no match for Hook and I believe he was never properly compensated, but that never stopped him. He was an accomplished harmonica player with a gritty bluesy voice that people seemed to love. Hook and Butch actually started out on the Venice boardwalk. Our first public performance as the Canaligators was at a place called 'The Other Side', a night club in the evening and an A & W restaurant during the day which was located on the boardwalk by the Venice Pier I actually had a job at the A & W back then too. Anyway I parted ways with the Canaligators quite some time before they actually became kind of well known in the bay area and since then had several drummers along the way, including members from the 'The Bantams'. They were one of the first boy bands that had a popular hit song with Warner Brothers back in the mid 60s.

Anyway one of the high points for the 'Canaligators' was quite some time after I left the band. They managed to make it on to a nationally syndicated TV show called the 'Midnight Special' one summer night. Apparently there was some sort of incident according to someone who was there that night by the name of "Louise" who was sort of the 'unofficial' official photographer for the band during the early seventies (1973-74). Well the guys being seasoned street performers and playing in small clubs had access to the taping of the tv and managed to entertain the studio staff out in the parking lot during a power outage. Because of this stroke of luck the producer offered them a spot on the show and the 'Canaligators' (listed under the name of 'Uncle Crusty' that night) made their debut performance on national TV thanks to that freak incident. Hook passed away in the early 90's this information was provided by his daughter-in-law. Butch Mudbone still performs in his own original blues band. As far as I know he currently lives somewhere in Memphis, Tennessee. According to Shauna Hook's step daughter, Hook moved out of Venice in the 80's but did return to perform from time to time until his death which occurred in a hospital following heart surgery in the early 90's! It was the day before or the day of his surgery that Shawna was hoping to talk to him after the surgery. The evening of June 18, 1991 she was working and received a call from her mother advising her that he had died post surgery.

I worked with many different bands around the late 60's to early 70's. Some of the bands like 'Night Hawk', 'Grandpa Snazzy', 'Wildweed' and later on 'Dirt Cheap' were some of my favorites. 'Grandpa Snazzy' was founded by ex-'Sweetwater' recording artist and member Richard Carlysle. He was the electric guitarist for the 60's folk rock band 'Sweetwater' in his earlier years. They had at least one nationally released album or more and performed at Woodstock as one of the opening acts. However I don't believe Richard was with the band at the time they played at Woodstock. Another excellent guitarist I would love to mention was Ian Stewart from the band 'Wildweed'. He took guitar lessons from the great jazz guitarist Herb Ellis and I will always remember his progressive rock lead guitar style. I also managed to jam couple of times with another Venice icon Slavin David who was a friend of James Armstrong's from way back. By the way 'Slavin David' can still be found performing in the Los Angeles area to this day, please click on his link to get performance schedules. Then there was the late Sam 'Bluzman' Taylor who gave me the opportunity to jam with his band on a song or two at the Taurus Tavern in Venice, California way back in the 70's along with guitarist Coco Montoya who played for John Mayall & the Bluesbreakers long ago, those were good times.

All these bands had different varying styles, some were either blue grass, rock, blues or a mixture of it all. Then there were so many other bands with unique and progressive styles. Unfortunately most of them never lasted very long. For example the band 'Faction' which was formed by the late Don Carter. He was also a successful actor and starred in the Disney movie "Superdad" and the cult classic "A Boy And His Dog" among many other movies that he appeared in back then. His brother Ed Carter actually played bass guitar for the 'Beach Boys' during a period of time and also played music with my friend Gary Spain long ago in the early 70's. Anyway the band 'Faction' consisted of Don Carter, Terry Henderson and a bass player, whose name I no longer remember. After this band ended I stuck around a bit longer to join Don Carter's next band which included my friend Gary Spain, who joined as our bass player. These bands however short lived managed to help shape my experience and become a more versatile musician along the way. This was the end of the 60's and the beginning of the 70's, what a great era.

The first steady working band I was with was called 'Night Hawk'. They were playing at some of the local clubs in the Venice bay area and this particular spot is where I first grew up in Venice, California. This little area in Venice was called 'The Square'. It was at the end of Washington St. and the Venice Pier in Venice, California. They happened to be performing in a local bar directly under the place where I use to live. It was on the corner of Washington St. and Speedway. At one time the place was called Duffy's Tavern (I use to live directly above the place). The year was roughly 1968-69. I don't really remember who owned the bar at this time but it was under a different ownership by then. After watching the band perform a few times and talking with them they decided to give me a chance to audition. Some how I managed to land the job as their drummer. I remember we managed to record at the only professional recording studio in Venice at the time, it was called Spectrum Studios. Later on I would record there again with Jade Anderson for his original song called 'Paint By The Numbers' registered at BMI. Spectrum Studios was above the A & W restaurant on the corner of Washington St, by the pier and the boardwalk, those were the hippie years I reckon. There were so many more bands before this time, but things were looking better and bands were lasting longer as my skills and experience increased.

It really wasn't till years later when I met the band members of 'Dirt Cheap' with Curtis Crotzer, Lenny Hatch and James Armstrong that I started playing more frequently and getting paid as well. After being separated from the band due to a commitment with the US Air Force and before returning to 'Dirt Cheap' I found myself in another band that I auditioned for when I ran into an old bass player friend of mine Larry Grimm. That's when I was introduced to Jesse 'Jade' Anderson. At the time he was known as Jade Anderson, then later on he changed his name to Jesse Anderson! This turned out to be another long time friendship and music adventure. I really started to work steady, playing small clubs and private party's all along the California coast and also incorporating band members from the band 'Dirt Cheap' to work with Jade. One of the first clubs we worked in regularly was at 'The Burning Tree' in Santa Monica, California. Roughly around the years 1976-77, the club still operates to this day however it is under different ownership after all these years but to my knowledge they no longer support live music...ugh!

One of my passions besides music is working with computers. I'm an experienced computer technician and customer support person. I have been studying and using computer systems going back to the Apple IIe, with many years of troubleshooting and specializing in Microsoft operating systems. I am skilled at interfacing midi and analog to digital converters with the latest computer music software. Incorporating all of this with some of my favorite video editing software and I have all the tools for my own small production studio.

I still devote time to various music projects with friends, playing drums or bongos at some of the local establishments here in the Antelope Valley located in Southern California where I currently live. I imagine there aren't many people who will actually visit this site because their aren't really any major links that lead here from anywhere, but everybody and anybody is welcome.

By the way I will update this site from time to time so please visit again. I try to add more content to the web pages when possible. Please excuse any grammatical errors you find. I will try to fix them over time. My love for the music and the uniquely talented musicians that I worked with inspired me to create this site, so I hope you will listen to some of the songs that are posted here.

Thanks again... Robert Heinze
---
My Rockn' Music Page...
Click On Some Of The Links Below To Hear Some Cool Tunes!!
Please send all inquires to
Robert@RocknRobert.com
---
---
A note on some of my departed musician friends who have passed away...
Don Carter...
Actor & Guitaritst Passed Away Around 1978
Larry Grimm...
Vocalist & Bass Player Passed Away 1995 (Date Unknown).
Sonny Boyer...
Tenor Saxophone Player Passed Away Around 1999? (Date Unknown).
Lenny Hatch...
Vocalist & Guitarist Passed Away Aug. 12th 2003
Bill Harwood...
Vocalist, Guitarist, & Harmonica Player Passed Away Nov. 13, 2005
Sam 'Bluzman' Taylor... "Legendary Blues Artist"
Vocalist & Guitarist Passed Away On Monday Jan. 5, 2009
Ray Olson
Bass player for 'Dirt Cheap' & the 'Skylight' band, passed away Nov. 4th, 2010



They will all be missed very much by there friends & loved ones!
---
I will miss my brother Alan very much, he passed away on Oct.2nd 2011 after getting married to his long time friend Lena Matthews the day before!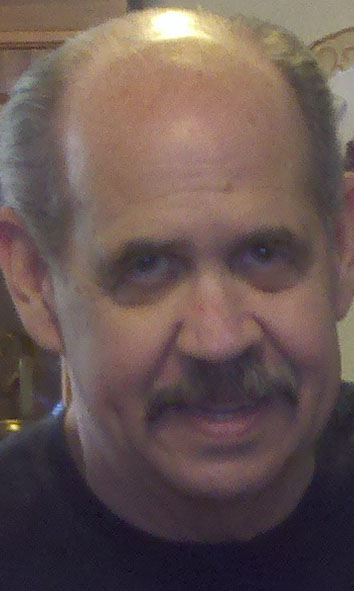 ---
Perry Pineda & Robert Heinze
Well if you like crazy jungle type drums, then maybe you might like this song, original intro written by Perry Pineda and then I added some percussion and some of my solo drumming!
Synth keyboard intro by Perry Pineda
_______________________________________________________________________
NIGHT HAWK (appox.1969-1970)
Matthew Egan - vocals, rhythm & lead guitar
Dave Crepeau - lead vocals (on this song) & rhythm guitar
Dave's wife - vocals & bass guitar (don't remember her name?)
& myself on drums.
Here is a much older rare song recorded at Sprectrum Studios in Venice, CA. which use to be above the A & W restaurant on the beach near the Venice Pier around 1969-1970 converted to digital long ago. Song written by Dave Crepeau.
_______________________________________________________________________
Faction (appox. 1970)
The band Faction started in Pacific Palisades where child actor Don Carter, who was in numerous motion pictures & commercials including the cult movie called 'A Boy & His Dog'. His older brother Ed Carter played bass guitar for the Beach Boys at one time! Not the best quality but really nice energy. This was just a rehearsal jam to warm up it's called...
Don Carter - lead & rhythm guitar
Terry Henderson - lead & rhythm guitar
Robert Heinze - drums
Bass player - unknown at this time
_____________________________________________________________________
James Armstrong and DICE (Approx.1976)
James Armstrong - vocals & guitar * Bob Issitts - bass guitar * Curtis Crotzer - vocals, harmonica & rhythm guitar Robert Heinze - drums
Click on this link to hear a rare original song recorded over 30 years ago from a Teac A3340 4trk reel to reel with James Armstrong's band called 'Dice' & his original song!
Recorded during rehearsal, here's one from Curtis Crotzer singing his original song with 'Dice'
---
Sons of Sam with James Armstrong (Approx.1977)
Click on this link to hear a song over 30 years old re-mastered & restored somewhat, this is a cover song of Stevie Wonder's
Performed by the 'Sons of Sam' back in the late '70's, Bobby Taylor on vocals, his brother on backup vocals, James Armstong on vocals & guitar and myself on drums. Of course the two brothers are the sons of the late Sam 'Bluzman' Taylor, thus the band name, and not related to the homicidal maniac of the same era...(heh heh).
Click on the link here for an original rap song from long ago...
Here is an original song from the 'Sons Of Sam' representing the beginning era of disco & funk, recovered from a very old rehearsal 2-track1/4 tape session from the mid 70's. Listen to a funky rap song, it's called "Welcome To This ParTay"...

_______________________________________________________________________
FIDEL (1979)
Music connections with were drying up in the West L.A. bay area and for once most of my close friends were doing other music projects so I Joined this band in West Hollywood somewhere around 1978 to 1979, one of the guys had a studio on the corner of Hollywood Blvd. and Vine St. The music was sort of new wave and very original sounding to me. The band did not last very long but we did try to record a few songs. The quality is not the best but I really liked this original song.
'I Thought You Were Different'
-----------------------------------------------------------------------------------------------------------------
ICE CREAM (1978)
I really disliked the name of this band, thought it was too corny...heh, but definitely had fun working with these two very good musicians from Hollywood, CA! When the last band was coming to an end the bass player from 'Fidel' invited me to start a band with his friend. I can't remember there first names anymore, but their last names were 'Flynn' & 'Chover'. They liked doing new wave type rock music live, but this song was written by the singer and is more of a traditional pop song.
---
Don Schwenke's Weird Neighbors
Outakes from the recording session process sometime around late 2015. Don Schwenke, Mark Justin, Jonathan Steele, Robert Heinze and Scotty Van Salter on mandolin for 'The Utility Safety Song' and Raider Harris on lead guitar & Perry Pineda on bass for 'My Whole Life'.
Don Schwenke's Weird Neighbors - Music Videos
Don sings these originals songs, music by Mark Justin
Another friend of mine Mr. Curtis Crotzer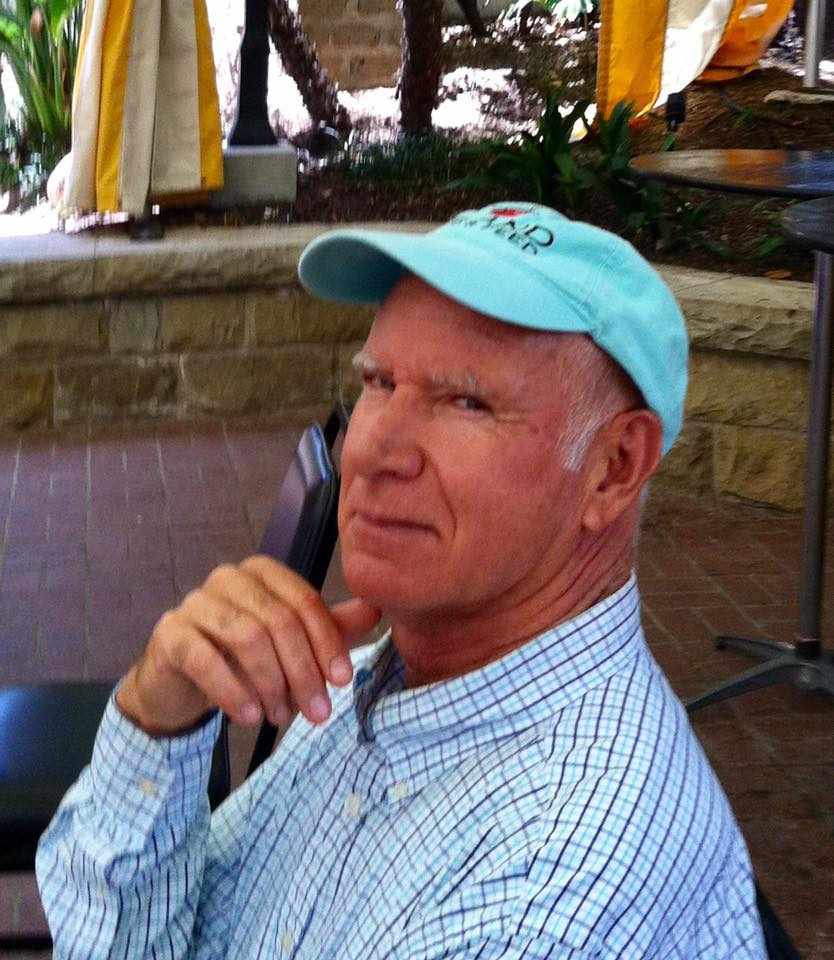 Curtis sent me this song on Facebook and I liked it so much I added drums and also bass with the help of my friend Perry Pineda. This song was written & performed by Curtis Crotzer. This video is currently at my YouTube.com channel...
A song written & performed by